The Stefanakis complex, which consists of a main building (the hotel),one separate building of apartments and in between there is a swimming pool, is built amongst lush vegetation and is located in the area of Varkiza, one of the best summer resorts in Attica – Athens area.
In the area of Varkiza there are many restaurants, taverns, cafeterias, cinema and bars.
Stefanakis complex is 25km away from the center of Athens, 20km away from the airport and approximately 100 meters away from the well-organized beach of Varkiza (Yabanaki).
There is also a taxi station nearby the hotel as well as public transport reaching the above mentioned areas as well the metro station.
Moreover our hotel is 1,5 Km away from Vari, 5 Km from Vouliagmeni and Kavouri and 45 Km away from Sounio and the Temple of Poseidon.
The recently renewed and fully equipped complex combines a family oriented and pleasant atmosphere. The excellent services provided by the well-trained personnel help to make the hotel an ideal place for relaxed vacations.
Our facilities consists of 40 rooms and 12 apartments that consist of two seperate bedrooms. All our rooms include TV, indepedent air-condition Units, balconies, bathroom, WC, direct – dial telephone, and also internet connection. The apartments, include two big bedrooms, bathroom, WC, telephone, internet connection and big porches, with view of the hotel's pool, ideal for families of four and five members.
Our facilities have a lobby, plasma TV, breakfast room, bar and pool. The hotel reception, assists you to make reservation for air and vessel tickets, for private or group tours or cruises as well as for car or bus renting. Our company also has 25 privately owned Luxury Buses, Mercedes Turismo that fit from 25 to 55 passenger, ready to offer you fantastic tours to landmarks like Corinth, Delphi, Mycenae, Etc.
During the Olympic Games in 2004 we were proud host of the Olympic Equestrian teams.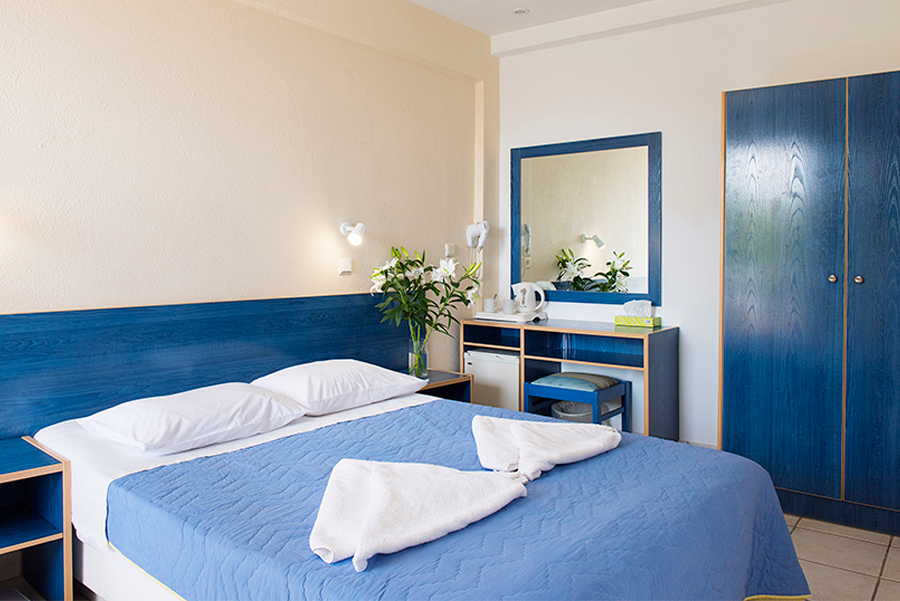 Our rooms and apartments, combining all the modern comforts with the personal service and the warm atmosphere,had made Stefanakis Hotel & Apartments the most beloved destination of Varkiza.